Anchorage Economic Development Center Secures Time-Saving Forecasting Accuracy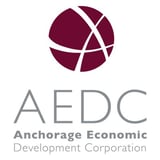 AEDC (Anchorage Economic Development Center) is a private, non-profit corporation that has been in operation since 1987 to improve the economic conditions in Anchorage by expanding value-added industries, increasing business services and developing tourism. The AEDC needed to accurately forecast the economic outlook for such industries as mining, government, finance, insurance, real estate, manufacturing, construction, transportation, communications, utilities, trade and services.
Using historical data from the Alaska Department of Labor, the AEDC had used ratio-to-moving averages classical decomposition formulas in Microsoft Excel to forecast the economic outlook. But this long and fairly complicated process usually took about one month to complete. The results, though complete, were not as accurate as they could be.
The AEDC determined that John Galt Solutions could provide software (ForecastX Wizard) that would more accurately – and efficiently – define and forecast the economic conditions of Anchorage. AEDC wanted a solution that would minimize its time formatting and forecasting data and allow more time for analyzing and marketing the results of the forecasts.
The AEDC found ForecastX to be an easy-to-integrate tool that required no data preparation. AEDC was also happy to continue using Microsoft Excel and still have the ability to use the advanced forecasting methods. Flawlessly integrated, ForecastX Wizard provided the AEDC with Procast (expert selection); the ability to handle unlimited amounts of data; and the ability to forecast data on a monthly, quarterly or yearly basis.
With the advanced features and functionality of ForecastX and its ease-of-use, AEDC was able to cut its forecasting prep time down to one week. More time, therefore, could be spent focusing on evaluating the results of forecasts and bringing more businesses to Anchorage. ForecastX Wizard provided AEDC with the tool it needed to more efficiently complete its forecasts at a more accurate level.