Wells' Dairy Achieves 90 Percent Forecast Accuracy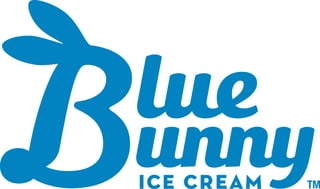 Wells' Dairy manufactures Blue Bunny® branded dairy products, including ice cream and frozen novelties. Wells' Dairy was founded in 1913 and is the largest family-owned and managed dairy processor in the United States. Due to capital investment and the labor intensive and seasonal nature of the dairy industry, it was critical for Wells' Dairy's demand planners to create an accurate forecast at the annual level and by product family.
Previously, Wells' Dairy did not have a formal demand planning process The company was looking for a solution that could not only be implemented quickly, but would also give its forecasts more credibility at every level. Wells' Dairy chose John Galt Solutions' ForecastX Wizard as its base forecasting solution, due to its high value, flexibility and ease-of-implementation.
With the John Galt solution implemented, Wells' Dairy's demand planners were able to produce forecasted figures with the ForecastX Wizard, meet with sales to review projections, and then reconcile the numbers. The Wizard has also given Wells' Dairy the ability to forecast at hierarchal levels, allowing for an increase in both visibility and accountability.
"It's a great product and worked," said the demand planner for Wells' Dairy. He added, "Within a week, I was able to complete my first forecast. We now have some solid numbers to base our decisions on." With the implementation of the Wizard as a part of its forecasting process, Wells' Dairy was able to reduce its forecast percentage error from 13.9 percent to 9.5 percent.
With the ability to put full confidence in the results, Wells' Dairy demand planners were able to create a collaborative yearly forecast based upon the forecasted numbers for each product family. The 90 percent accuracy of the yearly forecast has allowed Wells' Dairy to focus on enhancing its process and growing its business.
"Within a week, I was able to complete my first forecast. We now have some solid numbers to base our decisions on."

Demand Planner for Wells' Dairy