Murray Feiss's Inventory Turn Increases 20 Percent, Distribution-Fill Rate Rises 10 Percent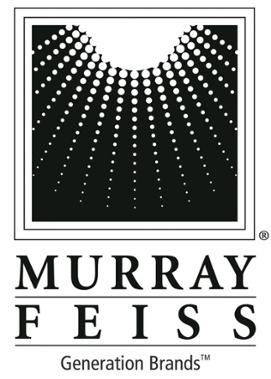 Murray Feiss Industries is an award winning, New York-based, lighting, occasional furniture and decorative accessory company. Murray Feiss employs more than 1,000 people.
Murray Feiss used John Galt Solutions' ForecastX Wizard software to reduce the time spent manually forecasting product lines. With John Galt, the company could now run new product forecasts with low data points, perform product life cycle estimations and have access to a variety of methods and customized forecasting parameters and settings, all within Microsoft Excel. This greatly improved the sales forecasting and demand management processes at the company.
Murray Feiss next needed a solution that would automate the forecasting and demand management processes by providing a central repository for data, enabling it to pull point-of-sales data from its largest customers. Gala Yakubovich, Murray Feiss' master scheduler, said: "I wanted to be able to change the parameters of our sales forecast and demand plan. The John Galt Atlas Planning Suite's Demand Management Engine allows me to slice our data, and view it in any format I need."
Murray Feiss is using the Atlas Planning Suite's Demand Management Engine to move its sales and operations planning (S&OP) process to the next level. By incorporating the Demand Management Engine into the process, Murray Feiss now has visibility over its entire supply-chain, from points-of-sale to overseas suppliers. "The biggest difference in our process in moving from Excel to the Demand Management Engine has been the ease with which we can now use external information," said Yakubovich. By building a collaborative process across the enterprise, inventory turns have increased up to 20 percent, and the distribution fill rate has risen by 10 percent.
"We cannot say enough about the services team from John Galt. They have become a part of the Murray Feiss family," Yakubovich said.
"We cannot say enough about the services team from John Galt. They have become a part of the Murray Feiss family."

- Gala Yakubovich, Murray Feiss' master scheduler