Radio Systems (Pet Safe) improves supply chain performance by constructing a formal S&OP process using Planning Portal.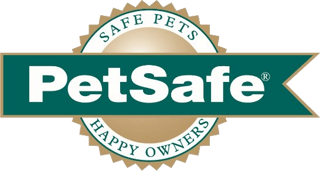 Since 1991, Radio Systems and their Petsafe and Invisible Fence brands have led the industry in pet training, containment, safety and lifestyle product solutions. Radio Systems released the world's first do-it-yourself electronic pet fence in 1991, and followed up in 1998 with the world's first wireless electronic pet fence. With Radio Systems products, pet owners can rest secure in the knowledge that their pets are protected humanely.
During a period of rapid growth, Radio Systems recognized the importance of a one-number consensus forecast. With 12 sales managers dispersed throughout the United States and 3 in Europe, reconciling the forecast posed a major technical challenge. Radio Systems also made 3 major acquisitions in only 2 years, taking on a number of items that were past their prime. Forecast accuracy and inventory management were also crucial, due to the international sourcing of many of Petsafe's components.
In order to improve supply chain performance, Radio Systems sought to produce a forecast that was both grounded in solid statistics and reflected the numerous opinions of the sales managers. The solution that they chose would have to be able to centralize those numerous plans from worldwide sources, be easy for the sales managers to understand and use, and not require major installation at the overseas locations.
After evaluating solutions from several vendors, Petsafe determined that the Planning Portal component of John Galt's Atlas Planning Suite was uniquely able to meet their global collaboration needs. The Planning Portal's Web-based architecture enables far-flung collaborators to contribute to a one-number plan without implementing a bulky software package on the client side. Atlas Planning's Demand Management Engine also offered the world's most advanced statistical baseline to build the consensus.
The sales team was able to pick up on the Planning Portal in only a few hours, allowing Radio Systems to quickly work on producing their consensus using the Demand Management Engine's solid baseline.
Using the Atlas Planning Suite, Radio Systems' planners were able to not only build a one-number consensus forecast, but also construct a formal S&OP process that includes project managers and SKU directors. With the formal S&OP process in place, Radio Systems' planners are able to take advantage of a plan based on all angles.