Pfizer Harnesses John Galt for Optimized Sales Forecasting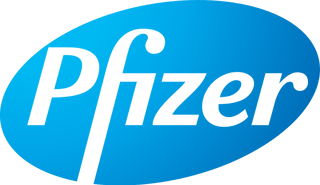 Pfizer Inc. (formerly Warner Lambert & Pfizer Inc.) is a research-based, global pharmaceutical company, discovering and developing innovative, value-added products that improve the quality of life of people around the world and help them enjoy longer, healthier, and more productive lives. The company has three business segments: health care, animal health and consumer health care. Pfizer products are available in more than 150 countries.
Warner Lambert, Mexico – also now Pfizer – formed its consensus forecast (CF) team to define a process to generate comprehensive and accurate unconstrained forecasts that would improve stock-turn rate and reduce returns. The company needed a solution that could be rolled out across an entire enterprise to collect data from key stakeholders within the newly defined process. The CF team installed John Galt Solutions' ForecastX Wizard software to support its process, and engendered positive results.
The company's demand department uses ForecastX software to forecast sales at the SKU level for up to 18 months at a time. According to the department: "We have a broad base of seasonal products that are subject to several promotions and particular events that affect them. Event modeling has proven to be the most useful functionality for obtaining accurate forecasts. The results have been very satisfactory. Warner Lambert has been very pleased with ForecastX. ForecastX provided a very user-friendly, affordable, well supported and fast option for our sales forecasting needs."
But the positive report on John Galt ForecastX did not end there: "It functions very well as a strong sales forecasting tool that is also very easy to use," observed the Warner Lambert Demand Department. "The fact that you don't have to be an expert in statistics is excellent. Everybody understands how to use it and how to manipulate the data."