Post Foods Improves Inventory Efficiency with Atlas Planning Suite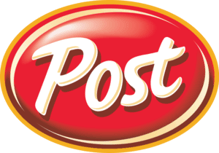 Due to a manual and high-level forecasting process, Post struggled to plan production timely and accurately. Forecasts were produced mainly by input from the sales team, which focused on recent events, driving short term volatility of the forecast. These spreadsheet-based forecasts had to be manually entered into the ERP system, a process which took days and resulted in further delays to Supply Planning receiving the forecast. In addition, forecasts were produced at the national and monthly level, making it difficult to plan by location or incorporate the promotional demand that drives Post's business. To maintain customer service levels, Post was forced to drive up inventory to compensate.
After evaluating several solutions, Post selected the Atlas Planning Suite from John Galt Solutions to drive a new statistical forecasting and planning process.With its powerful data warehouse, Atlas allowed Post to drive their forecasts by item and location, giving the production team the detail they needed to produce an accurate plan. Post was also drawn to Atlas' intuitive user interface, which shortened the learning curve and allowed planners to customize their workspace. Atlas was also capable of accommodating Post's unique business problems with the Calculation Manager, which allowed simple incorporation of various pieces of business logic. John Galt also proved to be a good cultural fit with Post's team, bringing continuous visibility to the project and ultimately completing it faster and at lower cost than expected.
Atlas Planning immediately drove major improvements in the planning process. In the first few months of their implementation, Post was able to reduce finished goods inventory 12% while maintaining customer service. With the superior forecast accuracy offered by the module, Post can plan their material requirements far into the future, enabling them to use sophisticated hedging strategies to improve their procurement costs and meet strategic objectives. Post has also been able to reduce the number of changes to the production schedule, making it easier for them to sustain their plan over time and reducing cost further. In addition, by managing the planning process through the Atlas data warehouse, Post has eliminated the delays in forecast entry, gaining further efficiency and making effective decision-making possible. In the future, Post intends to branch out and incorporate further modules of the Atlas Planning Suite to extend their demand planning success into the supply planning process.
"John Galt is a great partner for us," says Drew Richards, demand planner at Post. "They have been willing and able to support our unique business where nobody else could."
"John Galt is a great partner for us. They have been willing and able to support our unique business where nobody else could."

- Drew Richards, Demand Planner at Post