Sales & Operations Planning
A workshop for executives presented by leading expert Bob Stahl.
Join John Galt Solutions for this FREE informational workshop!
April 11th, 2019 9a-5p

1919 McKinney Avenue Suite 100 Dallas, Texas 75201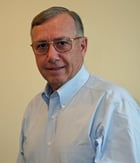 John Galt Solutions will be hosting a workshop for the region's top level supply chain professionals in Dallas and we would love for you to join us. In order to take this workshop to the next level and make full use of a supply chain manager's time, we are very excited to have Bob Stahl leading the event. As a renowned industry expert he is the perfect host for the event. With Sales & Operations Planning being such a huge part of every planners strategy for success, having someone with over 45 years of experience to guide and assist your way of planning can be a crucial tool. Bob Stahl has co-authored several books being used throughout the industry today, most notably Sales & Operations Planning: The How-To Handbook, which has become a staple in the industry, receiving praise from some of the most notable executives. During this full day, you will gain an understanding of what authentic Executive S&OP is, how it works, & what it takes to be successful.
Join us for a full day of on-site conversation and learning with Bob Stahl, and use this time as a networking opportunity and connect with other leading professions. Breakfast and lunch will be provided for you that day.
Price: Free
You will learn
What is authentic Executive S&OP?
Benefits of successful S&OP
Fitting S&OP with your ERP and Supply Chain Management
What is the role of top management?
How to effectively implement S&OP
S&OP in complex environments
Going beyond implementation
April 11th, 2019 - Dallas, Tx
9:00AM - 5:00PM CST
Register now!
Presenter Bio:
Bob Stahl has spent the last 48 plus years as a practitioner and coach developing leading edge processes for supply chain management. He is a teacher, writer, and S&OP Coach with an extremely strong track record of success, making him one of the thought leaders in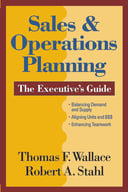 this field. Bob has worked with many of the world's leading corporations and has authored six (6) books – including: Sales & Operations Planning-The How To Handbook, 3rd Edition, and Sales & Operations Planning-The Executives' Guide. Three (3) of his books have been used in the APICS certification program and have been translated to seven (7) languages. He was the inaugural S&OP Editor for the Foresight Journal of the IIF (International Institute of Forecasters) and wrote a quarterly column on S&OP. In 2016 Bob was awarded "The Best Conference Speaker" for his Keynote Address at the SAPICS Conference in South Africa, titled – Managing in an Uncertain World. (To access the YouTube video – click -- https://www.youtube.com/watch?v=2ZZjztPRg2I? )