Collaboration Within Your Supply Chain
John Galt Solutions teamed up with author Norman McLennan to bring you this free supply chain webinar.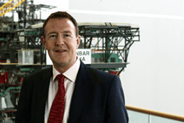 John Galt Solutions invites you to listen to our informational webinar hosted by the author of Collaborative Principles for Better Supply Chain Practice, Norman McLennan. Hosted 'podcast' style, he discussed collaboration within your supply chain and S & OP. This 30 minute webinar covered a range of topics involving why is collaboration is lifting supply chains and the benefits it can have on your business. Along with diving into the standards and best practices for a collaborative supply chain.
Discussion Points
Why is collaboration changing the supply chain game

Why collaborative best practices is something to embrace right away
The blueprint for bringing collaboration into your supply chain
Collaborative practices case studies