De productlijn
John Galt Solutions biedt een uitgebreide suite aan van prognose- en demand management software die uw team in staat stelt om uw sales en operations planning te verbeteren, moeilijke problemen op te lossen en uw supply chain bedrijfsvoering te verbeteren. De productlijn van John Galt is geschikt voor elke organisatie ongeacht hun grootte en waar ze staan met hun S&OP. Of u nu net begonnen bent met het opstellen van prognoses of 100 medewerkers heeft die data van meerdere bronnen interpreteren met geavanceerde evenement-modellering en voorraadpraktijken, John Galt software kan uw organisatie ondersteunen en verrijken.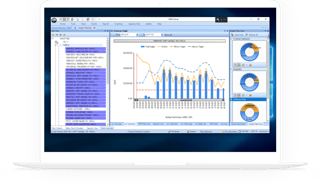 Atlas Planning Suite
De Atlas Planning Suite strekt zich uit over marketing-, voorraad-, verkoop-, bedrijfsvoering- en financiële systemen. Dit levert een uitgebreid overzicht van de S&O-situatie van het bedrijf op elk gegeven moment en vanuit meerdere perspectieven. Deze uitgebreide oplossing is opgebouwd uit een solide basis voor prognose en demand-planning en breidt zich uit op basis van uw groeiende behoeften.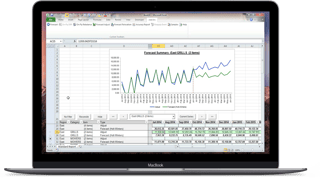 ForecastX
De kracht van bedrijfsprognose is direct binnen uw handbereik. John Galt Solutions heeft duizenden klanten geholpen met het leren en implementeren van een prognose-proces om hun handel te verbeteren. De Forecast Xpert Toolkit, gebaseerd op onze bekroonde ForecastX Excel add-in, helpt u om van start te gaan met het opstellen van prognoses, en is ook krachtig genoeg om nog vele jaren met u mee te groeien.