Supply Chain Success Methodology
John Galt is committed to your success, and that means not just selling you forecasting and demand planning software. It means guiding you through the construction of an efficient and effective sales and operations planning process. The foundation is developing your forecast and how it is used in your company. Once your forecasting process is defined, we continue to advance your position with solutions and education that build this forecast into a full demand and supply plan. We call it the Walk-Drive-Fly methodology because it gives companies all the tools in every area they need to establish world-class planning processes.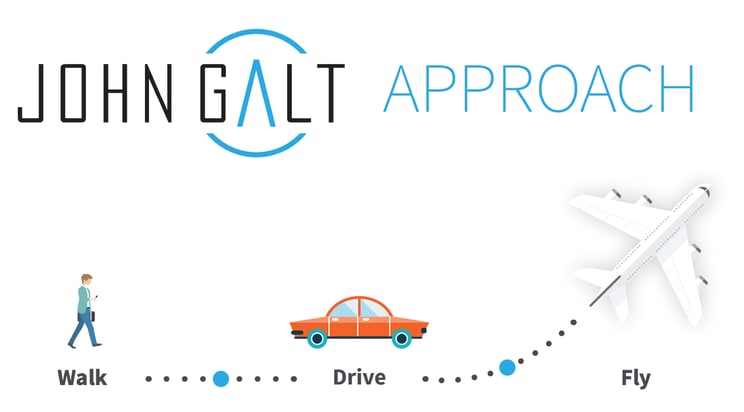 The
Walk
stage gives planning teams a strong foundation for their planning process. With an accurate baseline statistical forecast, teams can understand their "demand drivers" and determine who and what can add value to the forecast. Continuous education gives team members much needed knowledge to add to this value and help them in tackling difficult items. Teams can then use this knowledge to improve forecast accuracy and understand how demand influences inventory plans and capacity requirements.
In the
Drive
stage, companies focus on integrating forecasts and replenishment under a common platform. Using our collaborative tools enables a broader range of team members to add feedback to the forecast. Automated reports and alerts will then help teams understand any gaps between their plans and the actual results, and further take action to close those gaps. With the gaps closed, teams can make replenishment orders and resolve inventory issues proactively. With the forecasting and inventory systems united, supply chain teams will then be able to anticipate their needs more easily and gain deeper visibility into the market.
The
Fly
stage completes the entire S&OP process and creates a value network by extending it to customers and suppliers to achieve maximum flexibility and competitiveness. Your entire enterprise will gain a seamless connection between demand, supply, and strategic objectives. Your company will also gain ultimate visibility into your market, the flexibility to transform your business to match, and the platform to deliver results to your partners. Suppliers gain access to the replenishment plan to understand how to relate their plans to yours. Moreover, customers can communicate directly with your team, allowing deeper visibility into the market, reacting faster to unexpected issues.